Power of Attorney Forms By State
Taking care of your affairs, even when you cannot do it, is easy with our Power of Attorney forms. Why wait until the need arises for someone else to act in your place? You can appoint a trusted person to be your agent for financial, health, property or other matters when you cannot take care of things due to absence, illness, incompetence or incapacitation. Create a power of attorney today and save time, money and the other burdens that can arise later.
Easy Order
Answer a few questions and we will send you the correct Power of Attorney forms by paper mail or email.
How to Get a Power of Attorney Form That Fits Your Needs
How prepared are you to deal with an unexpected accident or illness? A power of attorney (POA) is a vital estate planning document to have for many reasons. No one expects the unexpected to occur. Being prepared for an unfortunate event like an illness or accident by filling out a power of attorney sample can save unnecessary hardship and expenses for your loved ones in an already stressful situation. It can allow your bills to be paid, contracts to be signed, joint accounts to be accessed, and business affairs to continue without interruption. If you become incapacitated and don't have an appointed agent, then court involvement will be required. Court proceedings to appoint a guardian cost thousands of dollars. A power of attorney may also simply allow you to delegate tasks to others when it's more convenient or appropriate to do so.
More
You should first have a basic understanding of a power of attorney to make sure you select the proper type. As the creator of the document, you are called the principal or grantor. A power of attorney allows another person, called the attorney-in-fact, personal representative, or agent, to act on your behalf when you are unable to attend to the matter yourself. Some examples of when a power of attorney may be needed include:
Being out of town
Accident requiring hospitalization
Illness
Mental incapacity, such as dementia
Incarceration
Military Service
Needing assistance from someone with expertise in the subject matter
Types of Power of Attorney Forms
A power of attorney can be general or limited, durable or nondurable, and can be effective for a limited time or take effect at a time or specified event in the future. We offer a wide variety of state-specific blank power of attorney forms to meet any need. Some of the more popular types include:
Durable power of attorney - What is a durable power of attorney used for? It can be used in many different types of situations. The main thing to understand is the difference between a nondurable and durable power of attorney. Unlike a nondurable document, a durable POA remains effective despite the principal's incapacity. If you don't state that you wish the document to remain effective despite your incapacity, it will lapse if you become incapacitated or mentally incompetent in the future. However, the death of the principal will always void the document, regardless of which type you choose.
Limited power of attorney - In contrast with a form for general power of attorney, a limited power of attorney form grants the agent authority only in the matters specified. They are also referred to as special power of attorney forms. For example, they may be used for:
A stock transfer
Selling or buying a house, or other real estate transaction
Buying or selling a vehicle
Handling banking matters, such as depositing and writing checks
Medical power of attorney - Medical power of attorney forms are also called advance health directives or health care power of attorney forms. A medical POA is often combined with a living will. They are a category of limited power of attorney forms that allows the agent to make medical decisions for you when you are unable to speak for yourself. If you are unconscious, your agent can communicate your medical treatment and life support preferences to your doctors. It is essential for everyone to have a medical power of attorney, since none of us are immune to illness or accidents.
Choosing an Agent
The agent should be a trusted individual, such as a spouse, relative, or trusted friend. Especially in the case of a general power of attorney, which grants broad powers to the agent, it's important to be able to trust the agent not to misuse the authority granted. A successor agent may also be named in case the named agent dies or otherwise in unable to serve. The attorney-in-fact should be given a copy of the POA, and is also required to sign it in some states.
Completing Online Power of Attorney Forms
The principal must fill in the blank power of attorney form while mentally competent to understand the nature of the document. State laws vary on the requirements for witnessing or notarizing blank power of attorney forms. If real estate is involved, it will typically need to be notarized.
Many online power of attorney forms use your state's name in the title, but are actually generic and not drafted according to the current state laws. US Legalforms offers state-specific forms that are regularly updated by attorneys to comply with the law in your state.
Changing or Voiding a Power of Attorney
There are various ways a power of attorney can be voided, such as:
Destroying the document and sending a notice to the agent
The death or incapacity of the principal
The agent's death or incapacity
Divorce from the agent (in some states)
Blank power of attorney forms are affordable and easy to fill out. Therefore, it's recommended to create a new power of attorney rather than make handwritten changes to an existing one. It's possible to name successor agents in case an agent becomes unavailable. However, if you need to create a new power of attorney to name a new agent, you should send the current agent a written notice that the former POA was voided.
Conclusion
Don't wait until it's too late to create a power of attorney. Too often, the issue doesn't arise until the person is too incapacitated or incompetent to create one. Completing a power of attorney form online only takes minutes and can spare your loved ones unnecessary burdens in an already difficult situation. If you've neglected this important aspect of your legal life, we offer the state-specific, top quality forms you need at an affordable price.
How Should Documents be Signed as the Agent Using a Power of Attorney?
Q: I was appointed the agent for my brother with a power of attorney but I'm not sure how to sign his papers.
A: You must let those you are dealing with know that you are acting in the capacity as agent for the principal by writing or printing the principal's name and by indicating "agent" next to your name in one of the following ways: (Name of Principal) by (Your Signature) as Agent, or (your signature) as Agent for (Name of Principal).
What is a Durable Power of Attorney vs. a Non-Durable Power of Attorney?
Q: Why would I need a durable power of attorney form instead of a non-durable one?
A: A durable power of attorney stays in effect despite your incapacity, so that your representative may still act in your behalf even after you are mentally incompetent to manage your own affairs. Therefore, the agent should be a very trusted individual.
By making a durable general power of attorney, you can avoid having to go to court to create a guardianship if you ever need someone to handle your affairs, such as if an accident or disability strikes. A non-durable power of attorney will end when you are no longer able to make decisions for yourself and the agent cannot act for you if you are incapacitated.
Can I Make Health Care Decisions With a Power of Attorney?
Q: I'd like my sister to be able to carry out my wishes for life support and make medical treatment decisions for me if something unfortunate happens. Will a power of attorney form work for me?
A: Each state has its own laws regarding allowing others to make medical decisions for you. In one state the documents may be called a health care power of attorney, in another state it may be called something else, such as an advance health care directive, medical power of attorney, etc. Sometimes a living will form contains the option of appointing a health care representative. The forms offered by USLegalforms are state-specific and are regularly updated to comply with current state law.
What Happens When the Principal Dies?
Q: My uncle gave me his power of attorney but recently passed away and now the bank says I can't pay his bills any longer. Is this true?
A: A power of attorney becomes void when the principal dies. Therefore, the executor or administrator of the estate will need to handle the decedent's debts out of the assets in the probate estate.
How Long is a Power of Attorney Effective?
Q: Is it possible for me to appoint an agent but still have the power to take back the authority any time I want to?
A: All powers of attorney may be revoked at any time by the principal while the principal remains mentally competent to make decisions. You have flexibility in he duration of the agent's authority according to the type of document you create:
You can create a general durable power of attorney, which can remain effective until you die.
A non-durable power of attorney will terminate upon the principal's incapacity, or until the time specified in the document.
A springing power of attorney can specify a starting date, such as the happening of an event or condition.
A limited power of attorney may only be effective for the time needed for the stated purpose(s) and state a starting and ending date.
Can the Agent Live in Another State?
Q: I live in Colorado, but would like to make my brother who lives in California my agent. Is this a good idea?
A: A living will or medical power of attorney form that complies with the laws of the state of residence should be used. A power of attorney is governed by the law of the jurisdiction where the attorney-in-fact will be carrying out his or her duties. Usually, this is where the principal's property is located. It's typically not recommended to appoint a personal representative who lives out-of-state, unless the property or assets involved are also in the in another state. When the agent's duties will be carried out in more than one state, separate powers of attorney for each jurisdiction are recommended.
Can the Attorney-in-Fact be Sued for the Debts of the Principal?
A: If I agree to be an agent, is it possible for me to be held responsible and have to pay the principal's debts out of my own pocket?
As long as the agent acts within the authority of the power of attorney document in good faith, the agent isn't personally liable for the principal's debts. Only if the representative abuses or oversteps the authority granted, will the agent need to be concerned about personal liability for debts of the principal.
Can More Than One Agent Be Appointed?
Q: Can I name both my sisters to act as my agents in the same financial power of attorney?
A: Yes, it's possible to have co-agents and/or successor agents. The power of attorney may specify that co-agents must act in agreement and require two signatures on documents. The instrument itself should state whether they can act independently of the other. This should be set forth in the instrument itself.
Usually, when co-agents are appointed the authority granted applies to both agents. It is recommended to create two separate limited powers of attorney granting limited powers and assigning those limited to only one agent.
One or two successor agents may also be named to take over as agent in the event the original agent is mentally;incapacitated or otherwise unavailable.
Related Packages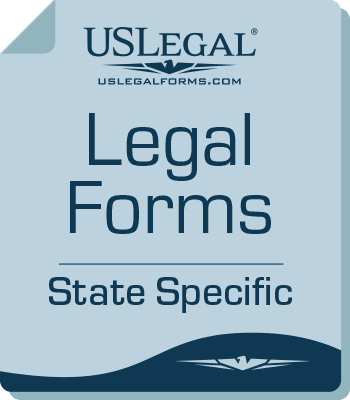 Life Documents Planning Package

The documents in this package includes a Will, Living Will, Power Of Attorney and other Forms.