Premarital Agreements - Prenup
Planning with a Prenuptial agreement sometimes called a Premarital Agreement before Marriage is important!. Premarital agreements can provide protection for both parties! Prenuptial agreements generally contain provisions pursuant to the Uniform Premarital Agreement Act and may be downloaded in Word format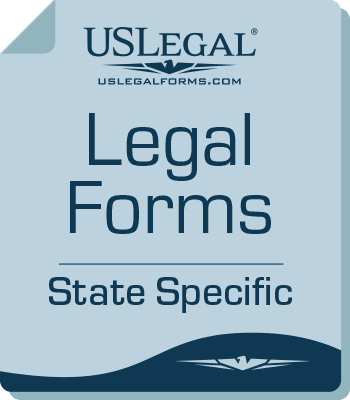 Premarital Agreement Forms package contains forms to be used for establishing assets/debts and property rights after marriage......
View by State Prenup Agreement
Prenuptial Agreement Overview Premarital Agreements
The Preparital Agreements Package contains multiple forms and saves you money.
The package can be used by persons who have been previously married, or by persons who have never been married. It includes provisions regarding the contemplated marriage, assets and debts disclosure and property rights after the marriage. The forms describe the rights, duties and obligations of prospective parties during and upon termination of marriage through death or divorce.
These forms are often used by individuals who want to ensure the proper and organized disposition of their assets in the event of death or divorce. Among the benefits that prenuptial agreements provide are avoidance of costly litigation, protection of family and/or business assets, protection against creditors and assurance that the marital property will be disposed of properly.
If you choose the package it will includes following forms:
1. Prenuptial Premarital Agreement without Financial Statements;
2. Amendment to Prenuptial or Premarital Agreement;
3. Financial Statements only in Connection with Prenuptial Premarital Agreement;
4. Revocation of Premarital or Prenuptial Agreement
Prenuptial Agreement FAQ Premarital Agreement
How to Create A Prenuptial Agreement
A prenuptial agreement, also referred to as a prenup or antenuptial agreement, can protect you even if you don't have significant assets. With the high rate of divorce today, it makes sense to lay out the expectations of the couple in advance while the relationship is amicable, rather than try to resolve conflicts after a split, when emotions are highly charged, and conflicts may need to be resolved through expensive litigation.
What is a Prenup?
A prenuptial agreement form is a marriage contract that defines how the couple will handles issues such as finances, assets, residence, and care of children and dependents, in the event the marriage ends through divorce or death. Even if you don't have significant assets now, there may be the possibility of an inheritance in the future, a career or business advancement, or other circumstance that changes your financial situation. By having an agreement to contract the rights of the parties, it minimizes the chances of a future dispute or misunderstanding.
How do you get a Prenup?
A prenuptial agreement sample can be easily downloaded and prepared from the privacy of your own computer. Our professionally drafted sample of an agreement form can be customized with any terms the couple agrees upon by simply filling in the blanks. US Legal Forms offers a free preview of a sample of agreements before downloading. Some tips to follow include:
1. Prenuptial agreements should be prepared in advance of the marriage, giving the parties enough time to review it or obtain the advice of an attorney. A rushed agreement may be voided by claims that it was signed under duress. The antenuptial agreement needs to be signed freely and knowingly.
2. The terms must be reasonable to prevent a court from voiding it for unconscionability. For example, if a waiver of spousal support would leave one spouse destitute and reliant on public assistance, it may be found unconscionable. Child support payments can't be waived through a prenup, since they are a legal obligation of every parent.
3. The prenuptial agreement and property agreements it contains should be based on decisions made after full financial disclosure. The prenuptial agreements offered by US Legal Forms are available with financial disclosures included.
Broaching the subject of a prenuptial agreement can be uncomfortable, but it can save you from much aggravation and expense down the road if you don't have one. One can't ignore the legal realities of marriage, it's similar to a business partnership in many aspects. Don't let the emotional and physical aspects prevent you from taking the steps you need to protect yourself legally.
Easy Order
Browse special offers with most popular forms
View all