Real Estate Forms - Online Divorce
State Specific Real Estate Forms are a Must!
We offer all you Need! U.S. Legal Forms™, Inc. provides State Specific real estate forms for all your real estate needs, including real estate offer forms, deeds, contracts, liens, contract for deed and more.
All real estate forms must be drafted to comply with the laws of your State. Standardized forms for all States are generally not acceptable.  Many free forms are not valid. We provide attorneys and you with the correct valid forms.  Free Previews available.  All forms are available in Word format. Free FAQ below.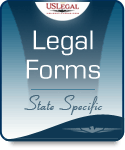 This package contains the Contract, disclosures and other forms. Our Most Popular Real Estate Product.
Popular Real Estate Forms Accident Attorney
Other Real Estate Forms 2021 W4
We offer many different types of real estate forms. Some of them offered are listed below. For others, please use our search engine.
Select Popular Real Estate Forms and Packages
Real Estate Packages Paraphrase Website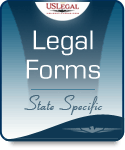 A Contract for Deed is often used as an alternative means of financing the purchase price of property. The buyer does not receive an actual deed until payments are made under the terms of the Contract for Deed agreement. Download on-line. Free Law Summaries.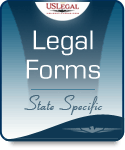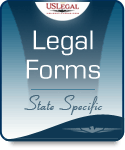 Includes construction liens, contractor liens, mechanic liens, attorney liens, architect liens and other liens applicable in your State.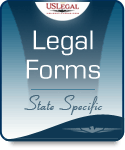 Choose the Contractors Package that is right for you. General, Sub, Plumbing, Roofing, etc. Download your package online.
We have the largest selection of state specific landlord tenant forms available from any source for downloading online.  All available in Word format. Free law summaries assist you in selecting the proper form for your needs.
Real Estate Forms - Why Land Contracts Must Be Written Real Estate Attorney
Real estate forms, unlike other contracts not involving an offer to purchase or lease real property, are required to be in writing. Real property transfers or leases for more than a year must be written to be enforceable. Every state's real estate law governing home sales requires purchase contracts and other real estate contract forms, such as easements, leases for rental property for longer than a year, or seller's disclosure statement, to be in writing to be enforceable. Lot or land purchase contracts are subject to the Statute of Frauds, the law requiring written real estate contract forms in home sales and other land contract situations. The State of Frauds will require written property forms in cases such as:
Contract for deed - a contract for deed is a type of owner financing arrangement to sell property (also known as a land contract or owner finance agreement). The deed is transferred only after all payments have been made to the seller according to the contract for deed.
Lease agreements - lease agreements for longer than a year (this applies to commercial real estate forms as well as resident lease agreements) are governed by the Statute of Frauds.
Amendment to purchase agreement- an amendment to purchase agreement is used to make a change to a real estate purchase agreement, such as a home sales contract extension of closing deadline. Addendums to contracts can add new terms or make an amendment to purchase agreement terms already agreed to.
Right of first refusal agreement - the right of first refusal is a real estate contract giving someone the right to be the first party to be given an offer to purchase if the property is ever sold. A right of first refusal is a type of real estate options contract.
Power of attorney - a power of attorney for making a real estate purchase agreement, completing closing forms, or other act involving a real estate purchase agreement or long-term rental agreement, must be in writing. A real estate power of attorney gives another authority to act in your behalf to sign real estate legal forms, mortgage forms, and other acts necessary in a real estate purchase agreement or other real estate transaction.
Easement forms - easement forms are used to grant another permission to use land according to the terms stated in the easement.
Deed forms - deed forms, such as quitclaim deed, warranty deed, grant deed, and deeds of trust forms are required to be filed at the county recorder's office where the real estate is located in order to legalize the transfer of real property.
Other laws require written real estate forms, such as:
Lead base paint disclosure - lead paint disclosure forms are required in many residential house contract and leasing contract situations under EPA regulations. If a landlord is aware of the presence of lead, a lead disclosure form is one of the landlord forms that must be provided.
Environmental assessment addendum - an environmental assessment is a detailed analysis of the potential impact of an action on the environment.
Homestead exemptions and forms - homestead exemption forms allow a homeowner to protect a portion of their home from creditors. Homestead exemption laws vary by state.
Construction liens - contractors must follow state guidelines, which vary by state, for filing a construction lien. The construction lien forms offered by US Legal Forms are state-specific and kept regularly updated with current law by professionals.
Mortgage satisfaction - a satisfaction of mortgage form must be filed by the lender when the loan is fully paid. A mortgage satisfaction releases the lien that the mortgage holder has on the property.
Assignment of mortgage - mortgage assignment, transferring the mortgage to another party, is required to be in writing under state law.
Lease option - a lease option often refers to a lease with an option for a purchase agreement to be made. In that sense, it is used as another term for contract for deed. In the strict sense, it refers to an option to lease property at a future date or to extend a current lease.
Heirship affidavits - heirship affidavits are filed to transfer property of a deceased whose estate falls within statutory limits. An heirship affidavit is used to avoid the formal probate process.
Security deposit accounting - when the landlord tenant residential lease terminates, state laws often require a landlord to provide an accounting of any deductions from a security deposit.
Eviction notice- landlord tenant law in each state requires a written eviction notice to be delivered to a tenant. The eviction notice must be delivered within the time period specified by each state's law. The eviction notice forms offered by US Legal Forms are state-specific to comply with legal requirements of every state.
Promissory note - a promissory note is evidence of a debt. The promissory note contains the important details and terms of the agreement to avoid a future dispute. A promissory note may also be used as evidence later to collect in the event of a default in payment. Promissory notes are highly recommended any time a loan of significant value is made.
Notice of recording - a notice of recording is used with rental leases to record a rental agreement, rather than filing the entire lease agreement.
Real estate partnership - real estate partnership forms are often used to form a joint venture in real estate investment properties.
Construction bid forms - a construction bid form or proposal is a formal offer to do a construction job according to the terms stated in the bid form.
Real estate handbook - a multistate real estate guide for buying and selling real estate is available, covering issues like using real estate agents, setting a price, advertising, and other stages of real estate purchase transactions up through the closing.
Real Estate FAQs Car Accident Attorney
What type of deed forms do I need? Top Personal Injury Attorneys
A quitclaim deed or warranty deed, also called a grant deed, are the most commonly used types of deeds. A quitclaim deed doesn't have the same guarantee of clear title that a warranty deed does, and a quitclaim deed will only transfer the actual rights held by the grantor. A warranty deed guarantees the property for sale is free from claims, such as construction liens or boundary disputes.
Deeds of trust are often used when there is a mortgage and the lender's trustee holds the title until the mortgage is paid off. A contract for deed is a popular owner financing method for homes sales. Other special types of deeds exist, such as gift deeds for gifted property, fiduciary deeds or trustee's deeds for transfer by a trustee or personal representative, sometimes by heirship affidavit, and life estate deeds for grantors who wish to remain on the property and not have it transfer until death.
What landlord tenant forms are required for rental property? Real Estate
A lease application and residential lease or commercial rental agreement should be in writing. Lease agreements must be in writing if the term is longer than a year.
If the property in the leasing contract is known to contain lead, a lead disclosure form must be provided.
It is possible to also create a rent to own or lease option agreement, giving the tenant the right to eventually make a real estate purchase agreement and buy the property.
At the end of the landlord tenant relationship, many states require landlord forms such as a security deposit accounting statement or abandoned property notice to be provided to the tenant.
If you wish to end a residential lease early, an eviction notice may be required by state landlord tenant law.
Many other real estate contract forms, rental form samples and notices are used, depending on the situation.
What real estate legal forms are needed for a home sale? Create Llc
A home sale package is available with all the forms you need to sell a home, including an offer to purchase and seller's disclosure statement and lead base paint disclosure. The purchase contracts, offer to purchase real estate forms, and seller's disclosures are professionally prepared to comply with the law of each state. A closing forms package is also available. We also have a vast selection of individual real estate legal forms for a home sale, such as an owner finance agreement, contract for deed, purchase contracts, promissory notes, power of attorney for real estate, lead disclosure, and other property forms required to form a house contract.
What is a contract for deed? Family Lawyer
A contract for deed, also known as a land contract or rent to own agreement, is a form of owner financed housing contract. Unlike regular leases for rental property, the tenant's rent is applied toward a home sale.
What mortgage forms do you offer? Refinance Mortgages
We have many mortgage forms for creating, transferring, and releasing a mortgage. A mortgage satisfaction form is filed to release the mortgagor's claim of the property when the loan is fully repaid. Assumptions of mortgage involve another party becoming liable for the mortgage payment in the place of the primary borrower. In mortgage assignment, the lender typically transfers the right to collect payment to another party, so the new party now hold the mortgage on the property.
Can I change a home sales agreement after it's signed? Us Legal Forms
Addendums to contracts, also called addenda, can be used to alter or add new terms. We offer forms allowing an amendment to purchase agreement, such as an extension of closing deadline, tax free exchange addendum, new home insulation addendum, environmental assessment addendum and more.
What landlord forms should I use to rent my home? Applicant Tracking Systems
We offer many real estate lease forms. In addition to rental leases, we also offer rental applications and consent to background check and criminal check forms that can be used to screen tenants and help ensure an amicable landlord tenant relationship. A sample lease or consent form may be previewed before downloading.
What is an easement? Real Estate Forms
Easements are interests in real property that allow another to access or use land in the manner specified in the easement. An easement is often given to allow access to utility companies or to settle a boundary dispute. For example, easements are common between neighbors for shared private road or shared driveway use.
What is a right of first refusal? Mortgage Interest Rates
A right of first refusal is an option to purchase property by matching another offer. It may also be called an option to purchase. The holder of such a right may submit an offer to purchase real estate and if it matches the other party's offer, the offer to purchase of the holder of the right in the first refusal agreement has legal priority.
Do I need a Release of Liability to hire a contractor? Unemployment Application Florida
A release of liability is especially recommended when the contractor isn't insured and if your home insurance won't cover an injury on your property. You should examine the construction bid forms for terms regarding insurance coverage by the contractor.
Do you offer commercial real estate forms? Malpractice Attorneys Near Me
Yes, we have a vast selection of commercial real estate forms, such as commercial leases, assignment of lease, lease option forms, release of liability, real estate partnership, and many other forms for use with commercial real estate.
What is an heirship affidavit? Food Stamp Application
An heirship affidavit is used to collect real estate of a decedent whose estate falls within state limits for small estates. The heirship affidavits offered by US Legal Forms are state-specific and regularly updated to comply with the heirship affidavit law of your state.
When is notice of recording required? Legal General
A notice of recording may be required by state statute, such as when the governing documents of a homeowners association or a foreign judgment are required to be filed. Local real estate law should be consulted. A notice of recording may also be filed optionally in some cases.