Corporate Business Forms
Get all your Corporate needs handled here. Whether Corporate, LLC, or other Business. Services and Forms available.
Every business entity is faced with the need to process dozens, if not hundreds, of different papers every day. Preparation, maintenance, and storage of legal corporate paperwork are one of the most important processes in the incoming, outgoing, and internal document flow of the company. And the larger the flow of documents, the more time and effort it takes to process it.
But there is an easier solution! US Legal Forms provides a high level of service from professionals. All you need to do is answer a few questions. Here you can also find the most popular and relevant samples depending on the organization type, the country, and state.
Corporate Packages and Forms Usa Minimum Wage
Corporation and LLC Formation Packages and other popular forms.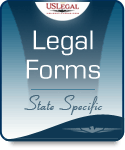 Business Incorporation Package
Our Incorporation package includes all forms needed to form a corporation and a step by step guide to walk you through the incorporation process.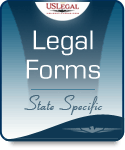 Pre-Incorporation Package with Agreement, shareholders agreement (stock restriction) and confidentiality agreement.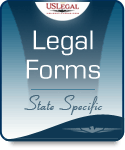 If the corporation is already formed but you need to update your corporate records, this package accomplishes your purpose.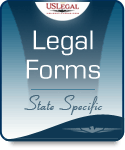 LLC formation package. Get the forms you need to set up your own LLC. Includes a guide and steps to walk you through the process.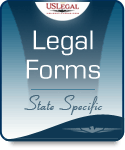 This package includes Step by Step Instructions, Articles or Certificate of Information, By-Laws, Minutes and more.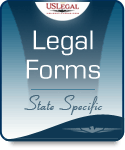 The dissolution of a corporation package contains all forms to dissolve a corporation in Alabama, step by step instructions.
Other Corporate and LLC Forms Form Si 550 California
Other forms for operating your business.
How to Select a Proper Form for Setting up a Business Entity Web Proxy
Setting up a business is very important. Especially in the early stages of preparing documents. Pay attention to the business structure, as it can influence the success of your overall goals and influence assets. Whether you're a owner, a partner or a shareholder, you can minimize or maximize personal liabilities as well as gain or lose advantages. 
Below are a few different types of businesses:
Sole Proprietorship. The owner is liable for debts and has income taxed on his individual tax return. The advantages of the corporate shield against personal liability is given up in exchange for not having to follow the legal filing and recordkeeping requirements involved in forming a corporation, limited liability corporation, etc. In forming the LLC vs. the sole proprietorship, for example, it involves creating an operating agreement among the members, or a buy-sell agreement. Therefore, a sole proprietor must examine what assets or joint marital property might be at risk that makes it worth considering the advantages of incorporating or whether to set up a LLC or corporation.
Corporation. Can exist in the form of a non-profit and publicly-traded, closely held corporations, professional corporations, and more. A corporation is registered with the state as part of the set up process. One of the biggest advantages of incorporating is the protection it offers from subjecting the personal assets of the business owners to liability for paying corporate debts. Other advantages of the corporate structure and differences between closely held corporations and publicly traded companies is the ability of public corporations to issue stock to shareholders to raise capital. A publicly-traded company is subject to SEC regulation as well as other corporate law.
S-Corporation. This form of business offers a form of limited liability and protection. S-corps should have no more than 75 shareholders with US-citizenship. A Subchapter S corporation is a corporation in which the shareholders have elected to have their income treated like partnership income, and taxed to the owner's individual tax forms, rather than be taxed at the corporate tax rate.
Non-profit. It can be formed with a charitable purpose and is exempted from taxes. There are similar requirements in forming a for-profit and non-profit corporation, but there are different tax considerations and exemptions available to non-profits that meet IRS requirements.
LLC. It has a lot in common with corporations and partnerships. An LLC has fewer procedure requirements and formalities. Basically, this legal form for your business gives you the advantage of shielding personal assets by incorporating as a business corporation, while allowing income to be taxed individually like a partnership. When comparing a corporation vs. LLC or LLC vs. S corp, there are fewer procedural requirements and formalities in an LLC company, so some choose to start a LLC. Another advantage of a LLC is the ability to issue more than one class of stock when you form an LLC, unlike when you form an S corporation.
Partnership. A partnership agreement determines contributions, shares, salaries the partners receive and how the partners will manage and make decisions about the partnership. A buy-sell agreement is often created, allowing the partners to manage what will happen to the ownership and control of a partner who becomes incapacitated, dies, resigns, etc. in the future. However, a partnership doesn't protect from personal liability. 
Limited partnership. It has two types of partners: general (who manages company operations and has unlimited personal liability for partnership debts) and limited (who provides financing but has little or no role in management of the company and has no personal liability for company affairs).
Whichever forms of business you decide to choose, US Legal Forms will offer you professionally drafted templates to satisfy the needs of your business.
Understand the Main Types of Corporate Forms Irs Gov Forms Printable
The activity of any company regardless of its structure and form of ownership is almost impossible without documentary support. Therefore, work with corporate document templates is present in each organization. 
There are many principles of documentation classification in office work. However, the most demanded in practical work are:
Corporate formation documents - samples defining the basic principles of the company's activities in certain functional areas and its proprietorship.
Company regulations - paperwork that defines general working methods and procedures for a wide range of processes. These are records at the conceptual level for senior, middle and lower-level managers.
Business policies - records that define the methods for performing certain processes.
Instructions and guides - define the methods and order of business entity set up and work of performers.
Some of the most common corporate business forms are invoices, agreements, loan applications, employment templates, stock warrants and more.
Here you can simply find the right sample for your needs and be sure that you use legal papers prepared by professionals. 
Choose US Legal Corporate Service and we'll take care of all the necessary actions for you.
Corporation FAQs C Corporation
What are the advantages of the corporate form of business? Form I 9 2022 Printable
If you are looking to form a corporation, there can be many advantages of the corporate form of business. One of the main advantages of incorporating is the limited liability protection it offers under business law for shareholders. As a sole proprietorship, there is no limited liability protection and the assets of the sole proprietor and any personal or jointly held assets may be attached to pay business debts. There are other advantages, such as being able to raise capital through selling shares of stock and tax advantages of being taxed at the corporate rate and claiming deductions for business expenses. US Legal Forms offers incorporation packages and forms to start an organization, as well as thousands of other business templates for all your company needs.
What is the advantage of an LLC vs. a corporation? Bike Insurance
When trying to decide whether to start a corporation or start an LLC, one of the main advantages of the LLC is the relative lack of procedural formalities and filings applicable to the LLC. Also, unlike when you form the S-corp, a limited liability company can issue more than one class of stock. An LLC also offers the ability to be taxed like a partnership and have income and loss reported on and taxed at the individual level. Each type of business organization, whether LLC or corporation, has its own advantages & disadvantages, so the decision on how to form a business should be based on the circumstances in each case.
Is forming a company difficult or expensive? Blank Check Template Form
Forming a business like an S corp, C corp, or limited liability company can be completed easily and inexpensively by using an incorporation package for your state. US Legal Forms offers forms and form packages that let you form an LLC, form an S corp, limited partnership, or other forms of business organization at low cost.
How is a business corporation formed? Form 2553
Forming a corporation involves creating articles of incorporation, also called a corporate charter, and having it registered with the state, usually in the office of the secretary of state. The articles of incorporation set forth the basic information and structure, names of directors and officers, the corporate purpose applicable to both for-profit and non-profit companies, and other matters, such as initial shares of stock to issue and the voting rights of shareholders.
In a closely held corporation, a buy-sell agreement is often created to deal with how a shareholder's stock will be handled if the shareholder leaves the company, dies, becomes incapacitated, etc. The filing requirements vary among closely held corporations and publicly traded entities. In public companies, where the stock is publicly traded, there are additional filing requirements to set up with the SEC, and there may be other local permit or other requirements depending on the type of business you are seeking to incorporate.
What is the difference between an LLC vs. a limited partnership? Corporate Business
In a limited partnership, there are two types of partners, general and limited. Only a general partner can play a management role in a limited partnership. The main disadvantage of a limited partnership vs. LLC company is the unlimited personal liability of the general partner compared to the limited liability available to a managing member of the LLC. The management role of members in a limited liability corporation is determined by the operating agreement of the limited liability company created when the members form an LLC.
Should all sole proprietors form a corporation? Fbar Reporting
The corporate form of business makes sense for anyone who may own a sole proprietorship. Many sole proprietors seek to set up the legal entity due to the limited liability protection it offers, in order to shield personal assets from liability for business debts. However, if there aren't any significant personal assets owned and the corporate tax rate isn't going to be lower than the individual rate, it may not be advantageous to incorporate.
What legal form is used to start a corporation or start the LLC? 1120 Corporate Tax Return
US Legal Forms offers incorporation packages, as well as individual forms. The corporate existence is created by filing the articles of organization with the secretary of state. The incorporation package also includes other forms needed to set up a company, such as bylaws, minutes, notices to shareholders, a form to elect S corp status, and more.
Easy Order
Browse special offers with most popular forms
View all