California Power of Attorney Forms
For over 20 years U.S. Legal Forms, Inc. has provided California Power of Attorney Forms online. Free Previews. Special: Choose our California Personal Planning Package and receive your Power of Attorney, Living Will, Last Will and more. Planning POA Package
General and Statutory Power of Attorney Forms
Living Will and Health Care Power of Attorney Forms
Child Care Power of Attorney
Limited or Special or Vehicle Power of Attorney
Other Power of Attorney Forms
Need Multiple Forms? - Buy a Package and Save!
California Personal Planning Package - The Personal Planning Package contains essential life documents, information on how to organize life documents and other products.
Power of Attorney for California
A power of attorney allows an agent to act on your behalf based on the terms of the document, whether a General Power of Attorney, Limited Power of Attorney, Child Care Power of Attorney or others.
California Power of Attorney Act
A blank power of attorney form (POA) is a valuable legal document that allows you to name an agent to handle your affairs if you can't take care of the matter yourself due to an illness, disability, absence, incarceration, or other reason. The California Code contains the laws governing the requirements for a power of attorney. We'll describe some of the applicable laws in the California Probate Code below:
In order to be valid, the document must contain:
The date on which it was signed.
The signature of the maker, called the principal. If the principal is unable to sign, another adult may sign the principal's name for him or her if done in the presence of and at the direction of the principal.
The document must either be signed in front of a notary public and notarized or signed by two witnesses. The witnesses must be at least 18 years old, not be named as the agent (also called the attorney-in-fact), and be present when the principal's signature is made or acknowledged by the principal as his or her signature. California Probate Code Section 4121, California Probate Code Section 4122
A durable power of attorney is one that isn't voided when the principal becomes mentally or physically incapacitated. In order to qualify as a durable POA., it must contain language stating that it's intended to remain effective despite the principal's incapacity. California Probate Code Section 4124
A principal may nominate a guardian or conservator to care for his or her person and/or property in the document. The court will generally appoint the named person if guardianship or conservatorship proceedings are later initiated, unless a reason to disqualify the nominee is proven. California Probate Code Section 4126
You can state a termination date in the document, so that it will automatically become legally ineffective after that date. If you don't, it can remain effective until your death or you revoke it. If it's not a durable power of attorney form, it will lapse when you become incapacitated, e.g., being unconscious in the hospital or suffering from dementia. California Probate Code Section 4126
You can create what's called a springing power of attorney, which only becomes effective upon a named event or contingency, such as a certain date or your incapacity. You may require that a named person, such as a physician, signs a written declaration that such an event or contingency has occurred. California Probate Code Section 4129
The form may be revoked according to the terms included for revocation, or by giving notice of revocation to the agent. If the principal dies, the marriage between the principal and agent is annulled or dissolved, or the purpose of the POA has been fulfilled, the agent's authority will lapse. The agent's authority will also automatically terminate if the agent dies, resigns, becomes incapacitated, or is removed by the principal. California Probate Code Section 4152
General Power of Attorney
Q: What is a General Power of Attorney
A General Power of Attorney is a legal document which gives the person you choose (the agent) the power to manage your assets and financial affairs while you are alive. The document must be signed by you (the principal) while you have the required legal capacity to give your agent clear and concise instructions. The appointment may be for a fixed period and can be revoked by you at any time providing you still have the legal capacity to do so. A power of attorney ceases when you die. The executor named in your will then takes over the responsibilities of your estate.
Living Will and Health Care Power of Attorney
Q: What is a Living Will and Health Care Power of Attorney?
A: A Health Care Power of Attorney is a legal document that allows an individual to designate another person to make medical decisions for him or her when he or she cannot make decisions for himself or herself. In other words it names someone who stands in your shoes and tells the doctors what to do or what not do for you.
A Living Will is a document that allows a person to explain in writing which medical treatment he or she does or does not want during a terminal illness. A terminal illness is a fatal illness that leads ultimately to death. A Living Will takes effect only when the patient is incapacitated and can no longer express his or her wishes. The will states which medical treatments may be used and which may not be used to die naturally and without the patient?s life being artificially prolonged by various medical procedures. Although the term Living Will may indicate that it is a Will, in reality, it is more similar to a Power of Attorney than a Will.
Limited or Special Power of Attorney?
Q: What is a limited or special power of attorney?
A: A Limited power of attorney is one which is limited to a specific act or particular purpose. It is also referred to as special power of attorney. A limited power of attorney allows the Principal to give only specific powers to the agent.
Related Packages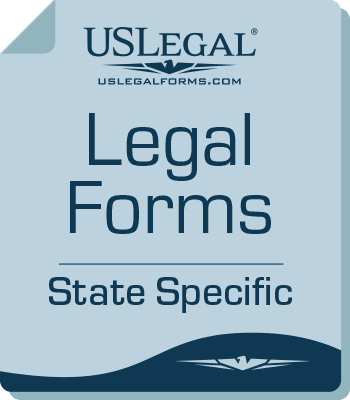 Life Documents Planning Package

The documents in this package includes a Will, Living Will, Power Of Attorney and other Forms.