Forms by State - Landlord Tenant Form K
Whether you are a landlord or a tenant, chances are US Legal Forms, Inc. has exactly the form you are searching for.  From the creation of a lease to its termination, whether the application is commercial or residential, the right form is just a click away.  Simply click on your State and select the appropriate form for your application.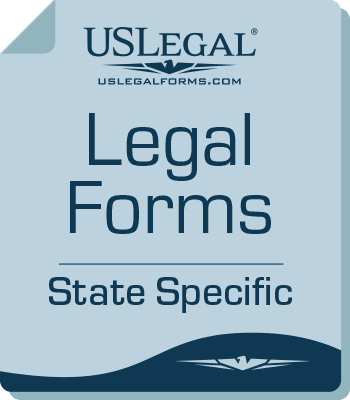 FAQ
Why do some lease termination forms provide for longer periods of notice than others?  The length of notice for termination of lease is largely determined by the lease period.  If a lease is determined to be a week-to-week lease, generally seven days notice is required for termination.  If the lease is determined to be a month-to-month lease, thirty days notice is gererally required for termination.
What is a "notice of breach with the right to cure"?  The right to cure is a right held by the tenant which permits the tenant to remedy a breach of a lease within a specified period of time without penalty.  If the breach is not remedied within the stated time period, the landlord then may consider the lease terminated and pursue eviction proceedings against the tenant.
What is a "notice of breach with no right to cure"?  A notice of breach with no right to cure means that the tenant has breached a specific provision of the lease and has no right to remedy the breach.  The lease is therefore terminated and the tenant must vacate the premises within a specified period of time.
Return to Landlord Tenant Main Page
Tips for Preparing Forms by State
Pay out on time. Don't be late on rent and maintain your credit score and background transparent and reliable. If you've faced financial difficulties in the past, inform your landlord beforehand.
Adhere to the Forms by State conditions. The rental agreement saves both you and the property owner. For that reason, the parties should follow the terms and conditions that they accept. In case you are unable to meet a rental agreement condition, talk about it with the homeowner instead of attempting to cover it.
Try to find some common ground with your property owner. There's no reason to be friends, but you need to communicate from time to time, so it's much better to do so in a friendly way.
Update your Forms by State. Many tenants think this is a homeowner's job to remember to update the rent purchase agreement. While it seems sensible, it is best to talk to your homeowner and agree on renewal beforehand. Otherwise, you risk being left homeless.
Think about a guarantor. If you don't have a lease background, the landlord can ask you for a guarantor. You can pick your parents and employer, or college. No one is going to disturb your guarantor as long as you communicate with your agent and fulfill the terms of the contract.
Easy Order
Browse special offers with most popular forms
View all