Divorce Package - Divorce Package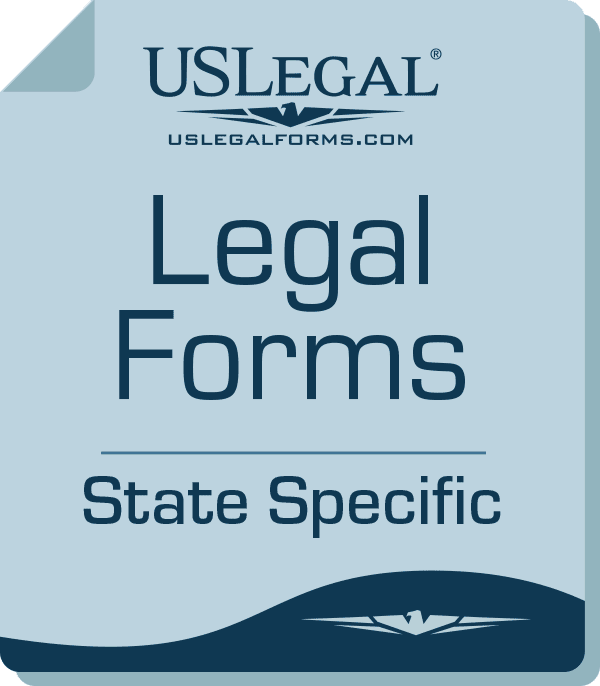 The Forms Professionals Trust! ™
Properly preparing papers to end your marriage is essential for coming out ahead in court. Answer a few questions and get a State-Specific Divorce Package that includes information about legal proceedings, instructions on how to file for divorce, Petition for Dissolution of Marriage, Judgment, and dozens of other forms required by your state.
Please complete the questionnaire below to download the form
We've found the form that fits your needs
You can download the form in a click. If it's not the form you were looking for, change your responses in the questionnaire so we can find another form for you.
Divorce Package Description
Putting an end to a marriage is always associated with a great deal of stress. It's no surprise that some essential things might fall through the cracks while putting together and preparing your divorce papers. That's why we created a questionnaire that'll alleviate the burdens of the time-consuming quest for case- and state-specific documents and help you get the needed forms in minutes. Make sure to answer each question about the state, presence of unresolved divorce-related matters, children, and jointly owned property and debt. Upon completing the questionnaire, you'll get a Divorce Package specific to your state and legal scenario, including information concerning legal proceedings, instructions, a Petition for Dissolution of Marriage, Judgment, and other forms compliant with your state's laws.
Our Package comes with dozens of forms that include but are not limited to petitions or complaints, separation agreements, waivers, and other documents needed to initiate a separation process in your state. In addition, the package features detailed materials, checklists, guidelines, and explanations that cover the essential steps to move a divorce forward.
FAQ
What online documents can I get with US Legal forms?
US Legal Forms provides users with access to an extensive library of over 85,000 state-specific legal documents. The library includes dozens of divorce forms and papers that might be involved in the process, like annulment forms or separation agreements. Here are some of the samples you can find on the US Legal Forms website:
Petition for No-Fault Divorce
Marital Settlement Agreement
Uncontested Divorce Petition
Petition for Dissolution of Marriage
Modification of Spousal Support
Motion to Modify Alimony
Community Property Agreement
Motion to Modify Child Custody
Modification of Child Support Form
Answer to Petition for Dissolution
Financial Disclosures
Can I get by without hiring an attorney to end my marriage?
Yes. You don't need a lawyer's help if you file for an uncontested divorce. It implies that issues like alimony, custody, the share of assets, and other arrangements are agreeable for both you and your partner. In this case, you can do all the paperwork using online forms from a reputable service like US Legal Forms. That directly translates into saving you from overpaying. It also applies to filing based on no-fault grounds.
What if my spouse doesn't agree on all divorce-related issues with me?
If you don't hold a common ground on divorce-related issues, your only option is to file for a contested divorce. However, because this type of dissolution is lengthy and expensive, you might consider discussing the matters further with your spouse. If you're not on speaking terms with them, you can hire a mediator.
Is it difficult to use online forms to end my marriage?
Completing online forms is not difficult if you use services like US Legal Forms. We provide a Divorce Package that includes state- and case-specific divorce documents with follow-along instructions. If you need, you can get separation-related papers individually rather than buying a package. So, no matter how familiar you are with general divorce legislation, you can ensure that everything goes as smoothly as possible when using our forms.
How do I go about enforcing a child support order?
If a parent fails to make court-order payments, you could file a motion for contempt to enforce a support order through the court. You can file a motion and represent yourself in court or get a lawyer. You can find the previews of the state-specific motions for contempt and other divorce-related forms drafted by legal experts in the US Legal forms library.
Can my husband/wife or I change the terms of the spousal support?
Each state defines the part of the divorce decree that can be modified after the order has been issued. Generally, spousal maintenance payments can be changed. To start the process, you need to file a motion in court and present evidence extensive enough to satisfy your request.
How To Complete
Divorce Package

Questionnaire ?

1. Start the questionnaire by answering if both parties agree on all the significant matters of the divorce process. Spouses must consent on property issues, support questions, etc. If you have no disagreements with your partner regarding the above, proceed with the questionnaire to get the bundle.

2. Choose your state and provide other essential information to get the right package. Give details whether you have children (and specify whether they are minor or adult), joint property, and/or debts to divide during the marriage dissolution.

3. Create an account with US Legal Forms and choose a subscription plan. Bear in mind that document download is available only for users with an active subscription.

4. Obtain your form package. Get the bundle of divorce papers downloaded on your device. Note that with the Premium plan you can take advantage of the online editor to fill out and sign your documents electronically.
Detailed Steps to Dissolve a Marriage
1. Pick a state to dissolve your marriage in. Generally, a spouse can initiate the divorce process in their respective state because they fulfill the residency requirements. In the event of the concurrent filing of spouses living in different states, the state's law in which the petition is filed first gets first control over the divorce process. Other than residency jurisdiction, you need to pay attention to the state's different laws, including child support prenuptial agreements, etc.
2. Draft an initial settlement offer. Before heading to court, the spouses parting ways can spell out the rights and terms concerning financial care and support of children, the division of assets, and debts in the marital settlement agreement. It's a written contract that needs to be willingly executed and signed by both spouses. It also requires disclosing financial statements. Though, it doesn't apply to cases when the financial statement waiver is signed.
3. Submit a complaint to dissolve your marriage. A person (plaintiff/petitioner) needs to file a petition to dissolve a marriage with a respondent to initiate the process. This petition makes a range of statements and proposals concerning child custody, asset division, etc. As long as the petitioner and defendant hold common ground on the issues mentioned above, they can file for an uncontested divorce and complete and file the papers themselves. US Legal Forms provides state-specific DIY forms and how-to guides where you can get general information on starting the process and moving it through the court system.
4. Serve the papers to your spouse. As soon as you fill out the documents, your spouse needs to have the divorce papers (that might vary in different states) served. Each state sets additional rules for how, when, and who has the right to hand in the filled documents to the respondent. In most cases, sending documents by mail is sufficient. Serving is not required if the spouse voluntarily completed and signed the waiver of service.
Key divorce-related terms and their equivalents in different states
Specific terms involved in the divorce process might differ from one state to another. Here are some of them:
Alimony – Spousal support or spousal maintenance
Divorce – Dissolution of marriage
Complaint – Petition for dissolution
Prenuptial agreement – Premarital agreement
Get More Forms that Fit Your Case
All forms provided by US Legal Forms, the nations leading legal forms publisher. When you need, don't accept anything less than the USlegal™ brand. "The Forms Professionals Trust ™