Bill of Sale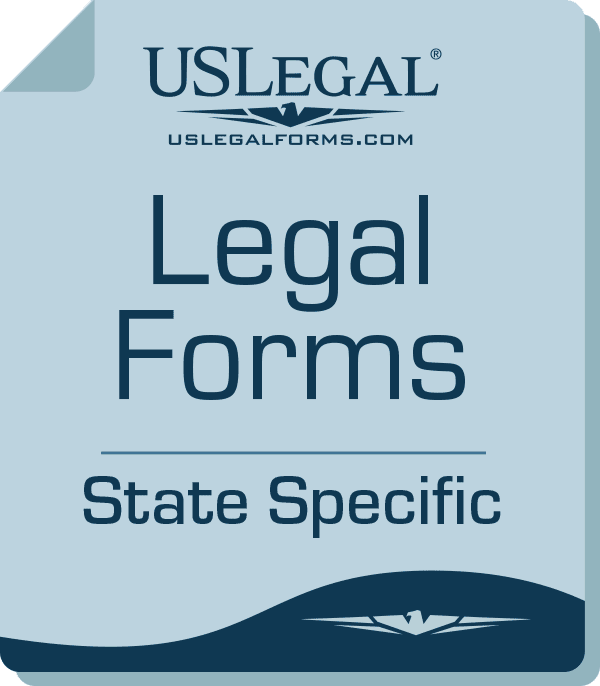 The Forms Professionals Trust! ™
Selling or buying any valuable asset or an item presents a particular element of risk for all parties involved. Drafting a Bill of Sale will help you successfully navigate this process, reduce the possibility of fraud, and facilitate transfers in general. Answer a few questions, get a state-specific form, and remain compliant with your state's requirements.
Please complete the questionnaire below to download the form
We've found the form that fits your needs
You can download the form in a click. If it's not the form you were looking for, change your responses in the questionnaire so we can find another form for you.
Bill of Sale Description
A Bill of Sale is a document that contains evidence of an asset/item transfer between a buyer and a seller. Provided that all state requirements are met, a Bill of Sale is considered legally binding. Yet, it cannot be used in place of a document proving ownership. This form only serves to confirm that a particular transaction happened at a specific time and date. Depending on the jurisdiction and the nature of an item, the form may require notary services.
On the US Legal Forms website, you can find professional state-specific templates drafted by legal experts for any legal scenario. The most common use case is automobile sales, but it's also applicable for other valuable assets. Here's the list of some popular forms:
Bill of Sale for Horse
Bill of Sale for Motorcycles
Bill of Sale for Aircraft
Bill of Sale for Artwork or Painting
Bill of Sale for Watercraft
Bill of Sale for an Animal
Bill of Sale of other Personal Property
The Anatomy of a Bill of Sale
The document's content and structure will vary from one case to another. Let's go over the most common parts and sections:
1. Date, time, and location. This is vital for tax records and other purposes. For instance, each state sets the time frame within which a new vehicle owner needs to register it with local authorities.
2. Amount paid for the transfer. You need to declare exactly how much was paid and indicate the payment method. Make sure to use the proper wording if you deal with gifted or exchanged items.
3. Names and physical addresses of both parties. This information needs to be included for future communication that might occur.
4. Description of the item/asset. It's essential to avoid being vague when describing an item/asset and include as many details as possible.
5. Guarantees and considerations. The seller must claim that the asset/item being sold is free from any liens and/or offsets.
6. Representations and warranties. The seller must guarantee that the item/asset is in good, sellable condition.
7. Signatures of both parties. Only after all parties to the document have signed it, does it come into effect.
8. Signature of a notary. This part is not required by all states. However, for some categories of assets, having the Bill of Sale notarized is mandatory.
FAQ
Is a bill of sale the same as a title?
No, these are two different terms that can't be used interchangeably. A Title is a document issued by a state agency showing evidence of vehicle ownership. A Bill of Sale records a transfer that happened between two parties; it can be drafted and certified by the seller and buyer. Having a Bill of Sale alone doesn't prove ownership.
Where can I get a bill of sale?
You can find a state- and asset-specific Bill of Sale form on the US Legal Forms website that features over 85,000 professionally drafted legal forms suitable for virtually any legal scenario.
Do I need a bill of sale to register a car?
Only some states require you to have a Bill of Sale submitted to register a car. However, it never hurts to have one should any legal issues or disputes arise in the future.
What document do I need to sell a farm animal?
A Bill of Sale is used to transfer an animal from a seller to a buyer. It is sufficient for any livestock, including cows, chickens, horses, hens, etc. Ensure to check the local legal requirements as some states dictate that you need to include additional information in the document to sell an animal.
Who needs to keep a bill of sale?
A Bill of Sale gives legal protection to a buyer and a seller. Both parties are involved in transferring the asset and need to keep the original document.
What is the difference between a bill of sale and a sales contract?
In a Sales Contract, all parties list and negotiate the purchase details before completing a transaction. A Bill of Sale is used as a legal tool to confirm the transfer and indicate who, what, when, where, and how it was made.
For how long does a bill of sale remain valid?
As long as the Bill of Sale is compliant with the legal requirements of your state, signed by both parties, and notarized (if required by the state), it stays valid indefinitely. To be on the safe side, it's advisable for a buyer and a seller to keep the original version and other documents associated with a transfer for a couple of years.
How To Complete
Bill of Sale

Questionnaire ?

1. Use the questionnaire and select the state you live in and the type of asset you want to buy or sell from the drop-down list.

2. If you're a first-time user of US Legal Forms, make sure to register an account with us and select a subscription plan. By subscribing, you'll get complete access to all legal forms and educational materials.

3. After you've finished answering the questions, the forms are downloaded to your computer.

4. If you have any questions along the way or encounter any problems, reach out to our Support team or check the articles available in the Help Center.
Get More Forms that Fit Your Case
All forms provided by US Legal Forms, the nations leading legal forms publisher. When you need, don't accept anything less than the USlegal™ brand. "The Forms Professionals Trust ™