Contract For Deed Package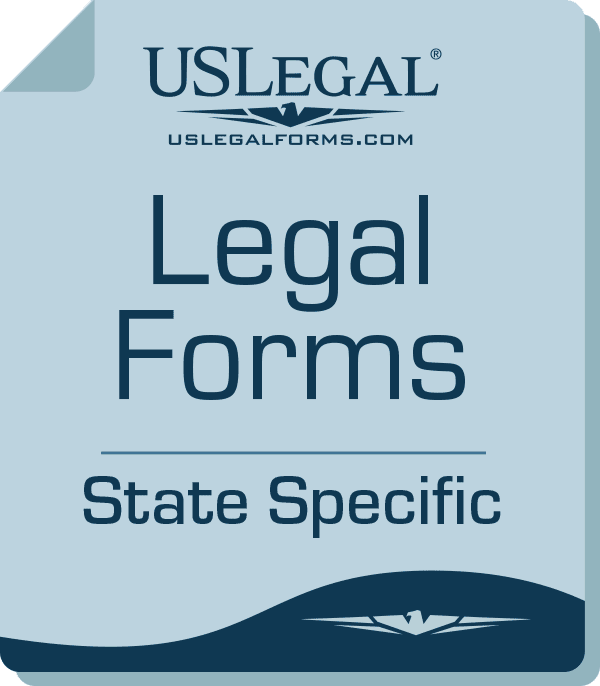 The Forms Professionals Trust! ™
Buying property without getting bound to a mortgage is possible. A contract for deed is a way to reach an agreement between a buyer and seller without a bank. Get a specific package of templates according to your state's laws with US Legal Forms.
Please complete the questionnaire below to download the form
We've found the form that fits your needs
You can download the form in a click. If it's not the form you were looking for, change your responses in the questionnaire so we can find another form for you.
Contract For Deed Package Description
Many people think that the only chance to buy property is to take out a loan. What if you can't get a mortgage? Is there any other way? Of course, there is. You can negotiate with a seller and sign a contract for the deed to the property. A contract protects both parties and takes into account all details to provide a flexible and customized agreement.
Take a look at what a contract for deed offers you:
No closing costs or origination fees
Negotiable down payment
No mortgage qualification
Negotiable monthly payment
Fast process
US Legal Forms offers you a whole package of templates that you can use when buying property.
1. A Contract for Deed. This form is used when a buyer chooses an alternative way to buy a property. The template should include financial terms (monthly payments), both parties' names, disclosure of forfeiture rights, etc.
2. Assignment of Contract for Deed by Seller. This form is used to transfer control of the deed to a third party, a person who is not the seller or a buyer. They replace the seller and receive payments. It's only possible to transfer ownership of a property if this clause was included in the original contract.
3. Notice of Assignment of Contract for Deed. An assignee should use this form to inform a non-assigning party about the assignment. Let's clarify; when a seller transfers ownership to another party (assignee), the assignee must send this notice to the buyer with explanations.
4. Seller's Disclosure of Financing Terms. This document only describes the financial side of the transaction. The property owner in question fills out the document establishing the number of payments, interest, penalties, and deadlines.
5. Seller's Annual Accounting. For a buyer to understand how much they paid and how much they need to pay more, a seller draws up an annual report. This document helps both parties get insight into the big picture of their affairs and can forecast their expenses for the near future.
6. Notice of Default for Past Due Payments. In case of delinquent payments, a seller can submit this document. Of course, it's best if you don't run into a situation where you need it, but keeping the template handy is a good idea.
7. Final Notice of Default for Past Due Payments. This is the last warning to a buyer. If the buyer has ignored the previous notifications, then the seller fills out a Final Notice. When filling it out, the seller needs to indicate a deadline. If the buyer doesn't pay off the debt, then the deed becomes invalid.
8. Notice of Intent to Enforce Forfeiture Proceedings. If the buyer doesn't fulfill requirements under the contract, for example, refuses to pay, the seller has the right to terminate the agreement. But first, the seller must communicate their intentions to the other party using the Notice of Intent to Enforce Forfeiture Proceedings.
9. Final Notice of Intent to Enforce Forfeiture Proceeding and Request to Vacate. ​If the buyer and seller fell flat in finding common ground, then the only way out of the situation is using the Final Notice of Intent to Enforce Forfeiture Proceeding and Request to Vacate form. The seller sends this form to the buyer and also requests an eviction notice.
10. General Notice of Default. In case of any violations to any clause, the seller has the right to notify the buyer. If the buyer is unable or unwilling to cure the default, then the deed is invalid.
11. Seller's Disclosure of Forfeiture Rights. This document is used to inform the purchaser what can happen in default and how it can affect the purchaser. In confiscation (forfeiture), buyers lose all the money they have already invested in the property.
FAQ
How do you end a contract for a deed?
If a seller wants to terminate the contract, they can do so without going to court. Of course, this is only possible if a buyer violates the terms. The owner fills in the notice of cancellation and personally serves it to the other party, informing them about their intention to terminate the business relationship. On average, a buyer has 60 days to cure a default. Otherwise, the seller can return to their property and evict the buyer.
What is the difference between a deed and a land contract?
There's no difference here. A land contract is just another name for a deed. It's a way for anyone to finance a home without a mortgage qualification. You can also come across such a name as a contract for sale.
Who owns the property in a contract for deed?
Until the purchaser pays the total amount for the property, they have no ownership rights. However, they can use the property, repair it, and take on insurance and taxes. In case of contract termination, the buyer simply leaves the property. The parties typically have 60 days to find common ground and correct a default or agree to cancel.
When is a default typically removed?
A default stays on your record for up to six years. This takes into account if you pay it off or not, so make sure to avoid defaults because they can lead to severe credit reputation damage.
What are forfeiture rights?
In simple terms, this is confiscation, the loss of property without compensation. Forfeiture is a punishment for defaults and violations to a contract. Regardless of how many payments a buyer has already made, they can lose the property they're trying to buy and all the money invested up to the date of their default.
How do you respond to a notice of default?
The best way to answer an NOD is actually to cure the default. Unfortunately, sometimes it just doesn't work out. Even if you can't deal with the default immediately, answering is mandatory. Call your lender and ask for an explanation. You may need to provide backed payments to resolve the situation.
Is a deed of assignment necessary?
You should consider an assignment option when you're going to close a real estate deal. If you include this point in your document, you'll be able to transfer ownership anytime you want and get your money. All you need is to inform the non-assigned part of a contract for deed about ownership transition.
How To Complete
Contract For Deed Package

Questionnaire ?

1. Clarify if both parties agree to use a Contract for Deed. If yes, proceed with the steps described below. In case the other party refuses to utilize the agreement, this document package doesn't suit you and you should choose another one.

2. Pick your state. All states have different law requirements for property transactions, so make sure to select the one that refers to your jurisdiction.

3. Register an account and choose a subscription. Only users with an active subscription can download the Contract for Deed bundle.

4. Get the package. The package of forms will be downloaded to your device and saved to your US Legal Forms account. Use it anytime you need.

5. Complete the samples. Provide full and accurate information and make certain you follow all the legal requirements specific to your state before signing your documents.
Get More Forms that Fit Your Case
All forms provided by US Legal Forms, the nations leading legal forms publisher. When you need, don't accept anything less than the USlegal™ brand. "The Forms Professionals Trust ™