How to Successfully Juggle Caregiving to Elderly Parents and Kids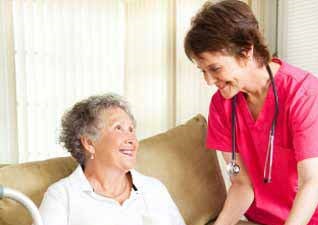 Who do we love more - our children or our parents? That sometimes feels like a choice a caregiver has to make when caring for two different generations. My friend Jane's aged parents moved to town several years ago. Since then, I've watched Jane struggle with dividing her caregiving duties between her children and parents. Jane is a new member of what has been called the "sandwich generation",
those of us who are sandwiched between caring for senior parents and our own children. Recently, I received an SOS call from her, it was obvious she was at her wit's end. Jane knows I volunteer for an elderly home care service, and I was in her situation not long ago. When she came to me for advice on how to manage her stress, I was happy to help.
Through my volunteer work, I meet many others who are helping elderly parents and also have young children to care for at home. The experiences they've shared with me have helped me stay sane, and I was hopeful that by sharing our stories with Jane, they would help her as well.
Establish a durable power of attorney with your parents
My friend Sue had been caring for her senior parents and came home one afternoon to find her mother had suffered a fall. Luckily, she survived, but was hospitalized for a long stretch. In the meantime, the bills were piling up and her mother was unable to sign her social security checks or deposit them into her bank account. Sue wound up spending thousands of dollars to set up a guardianship.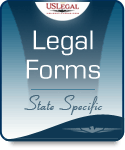 Life Documents Planning Package
The Legal Life Documents Personal Planning Package contains essential life documents, information on how to organize life documents and other products.
I also heard quite a few complaints about the bill collecting boogeymen, who weren't compassionate about the delay due to court proceedings. It hadn't occurred to her that a power of attorney form could have avoided all of this expense and time in court, and that once her mother was too incapacitated to understand or sign it, it would be too late. She had been appointed her mother's agent in a limited financial power of attorney, but it wasn't durable, so it was useless when her mom was incapacitated.
When she asked me, 'What is a durable power of attorney?', I explained that the form must contain specific wording in order to remain effective after the principal's mental or physical incapacity or disability. Her frustration at not having chosen the right form and having it signed in time was understandable.
Does your Parent's will reflect their wishes or is it left to the state to decide?
Another important lesson was learned through my friend Mary. Although her father wasn't wealthy, when he died without a last will and testament the family began to fight. When they found out that intestate rules of the state applied when there's no will, and all property would be handled by a court-appointed administrator and distributed to the spouse, they really went ballistic. Due to the probate laws of intestacy that applied, everything went to the wife he had been estranged from for years. Those he was closest to and had cared for him for years were disinherited, and weren't even able to receive a sentimental item they wanted to hold on to.
Don't forget about protecting your children as well
When it comes to managing the stress associated with caregiving seniors' and kids' needs, an ounce of prevention is worth a pound of cure. Seeing some of my friends' struggles as children helping parents were valuable lessons for me. I saw how their extra grief and expenses could have been avoided if they had spent a few minutes to complete some simple online legal forms. As it turned out, my own parents raised the topic for me. With two kids at home and the recent headline news of the legal struggles of Terry Schiavo's family my parents were concerned that my afairs were in order and that their living will was updated. With the help of UsLegal Forms and their easy to use convient lawyer reviewed forms we I was able to use their Life Planning Package to solve both of our needs.

Share this Article: