Small Business Packages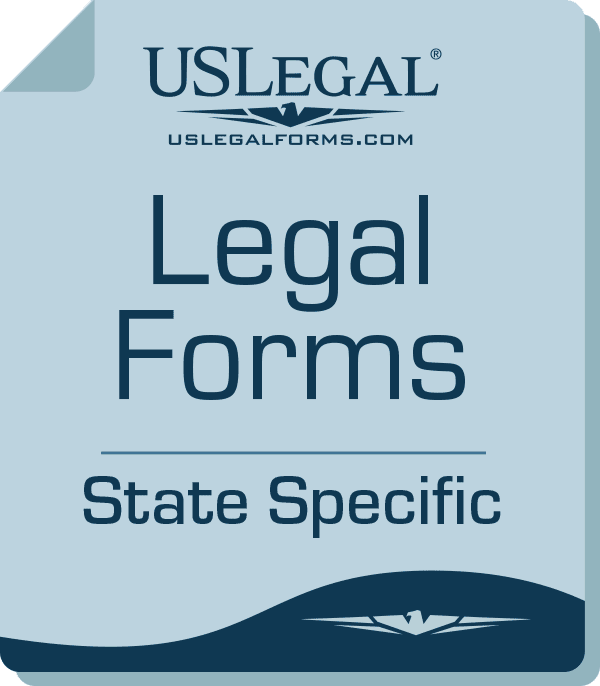 The Forms Professionals Trust! ™
Are you looking to start a business? Find all the needed documents for getting started in any state. US Legal Forms provides you with Small Business Packages for getting your new business up and running in the fastest, most affordable way possible.
Please complete the questionnaire below to download the form
We've found the form that fits your needs
You can download the form in a click. If it's not the form you were looking for, change your responses in the questionnaire so we can find another form for you.
Small Business Packages Description
US Legal Forms offers the Small Business Forms Combo Package for any LLC, Sub-S Corporation, General Partnership, and Sole Proprietorship. Сhoose among four packages to start your small business.
Small Business Forms Combo Package for LLC consists of an LLC Operating Agreement, General Trademark License Agreement, Profit and Loss Statement, Employment Agreement, NDA, and a few others. You get more than just a bunch of templates to register a trademark; get document management tools to handle administrative tasks too.
Small Business Forms Combo Package for Sub-S Corporation includes 2553-S Corp Election, Investor Stock Purchase Agreement, Job Invoice, Employment Termination Agreement, and so on. The package assists you in managing all deals from company formation to payroll.
Small Business Forms Combo Package for General Partnership contains a Partnership Resolution, Simple Partnership Agreement, Assignment of Partnership Interest, and other templates. The Combo comes in handy for settling all ins and outs with your corporate partners.
Small Business Forms Combo Package for Sole Proprietorship Simple Plan Template offers a Noncompetition Agreement, Purchase Invoice and Order, Check Request, and the documents that help you start and grow your company.
FAQ
What are the four types of small business?
The most popular types of small businesses are Sole Proprietorship, Partnership, Corporation, and Limited Liability Companies. Taxation and legal liability depend on the form you use to start your company, so consider your decision carefully. Via Sole Proprietorship, an owner can run an organization as they want; however they are liable for debt obligations. The partnership type is suitable for those who want to pool their capital for business. Partners have to make all business-related decisions jointly. Also, regardless of the amount of investment, both partners are liable for debts. It's more difficult and expensive to create a corporation. Plus, you pay taxes twice. An LLC offers an advantage of partnership and corporation but can be more expensive to start.
What are common terms that should be in a partnership agreement?
First, add how much you and your partner have invested in your company. Include contributions like money, real estate, and even skills. Then it helps you quickly determine which part of the company belongs to you. Share responsibilities between partners. Each of them needs to clearly understand what actions and results a company expects from them. Think about how you want to distribute the profit and bring up this topic. Finally, figure out how you'll resolve a deadlocked dispute if one comes up.
Who should sign a non-compete agreement?
A non-compete agreement protects a company from data leaks and workforce loss. Therefore, convincing employees to sign such an agreement can be a beneficial decision. However, some states don't consider such contracts to be valid. For example, California courts can accuse a company of unfair competition.
Can an S corp be a small business?
Small business owners often choose the S corp as their corporate structure. Technically, an S corp is any company that files taxes under subsection S. However, only qualifying businesses are eligible to become an S corp. According to the IRS, an S corporation must have 100 shareholders or less. Plus, all of them should be U.S. citizens or permanent residents.
Can I run multiple businesses under one LLC?
Running several businesses from a single LLC is possible and legal. However, this trick has its pitfalls. If one of your businesses gets sued, other organizations will also suffer. Nevertheless, people opt to use one LLC to save on administrative maintenance fees.
What is an example of a sole proprietorship?
Anybody can start a sole proprietorship and use it to sell goods and services. If you're a writer or consultant, a sole proprietorship suits well. Most freelancers register a sole proprietorship in order to provide services to several companies at once.
What is the difference between a sole proprietorship and an LLC?
A sole proprietorship is an easy-to-create structure. You don't have to fill out piles of paperwork or pay fees. However, compared to LLC, a sole proprietorship owner is responsible for all company debts. In case of bankruptcy, the proprietorship owner loses their personal assets.
How To Complete
Small Business Packages

Questionnaire ?

1. Get started with the questionnaire by choosing your state. It's crucial because laws and regulations vary in different regions.

2. Select the corresponding type of organization you want to initiate.

3. Once you've finished answering the questions, you need to register with US Legal Forms and pick a subscription plan.

4. Log in, edit, fill out, eSign, and share your completed documents.
Get More Forms that Fit Your Case
All forms provided by US Legal Forms, the nations leading legal forms publisher. When you need, don't accept anything less than the USlegal™ brand. "The Forms Professionals Trust ™