Select by State - Uslegalforms Com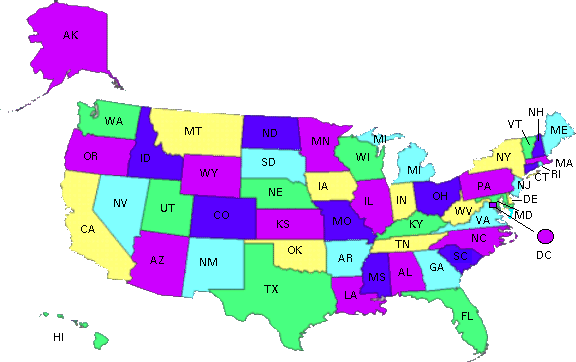 List of States Us Legal Form
How to Get Legal Forms for Every State Us Legal Documents
Preparing a legal document can be stressful. If you are unfamiliar with the law, you may worry about the financial or lawful repercussions for making even the smallest mistake on legal document templates. We are here to help make it easier for you to choose the right sample so you may prepare your form correctly.
Legislative proposals and legal papers are regularly updated — that's why the US Legal Forms team keeps track of recent changes. Our team reviews each document in the extensive library to ensure you have access to the most up-to-date and relevant printable templates on our website.
With more than 85,000 all-state legal forms and form packages for personal and business purposes, you can find what you need for multiple situations right on our website. With US Legal Forms, you'll have the ability to download printable templates in various file formats (such as PDF and Word) and fill out hard copies or complete them online by using our professional PDF editor and eSignature solution. Follow the guidelines below to quickly and professionally draft your template:
Select your state. Select the name of your state from the list to continue your search on the next screen.
Choose a category or template. Explore the lists of documents and find the sample that suits your needs.
Select the form. Click the name of the form to see more details.
Confirm it's the document you need. Read the description and use the Preview feature to check out the content.
Access the template. Once you have logged into your account, quickly download the editable form.
Purchase a subscription (if needed). You may choose between the monthly and annual pricing plans, process your payment, and download the document in one of the available formats.
Use the search field. Use our advanced search to explore other helpful forms.
Reuse saved templates. Open your profile, go to the My Forms tab, and access previously downloaded records.
Use our online library and quickly find the printable templates you need. With US Legal Forms, an entire library of legal documents is just a few clicks away. Sign up and get started today!
Easy Order
Browse special offers with most popular forms
View all