Affidavit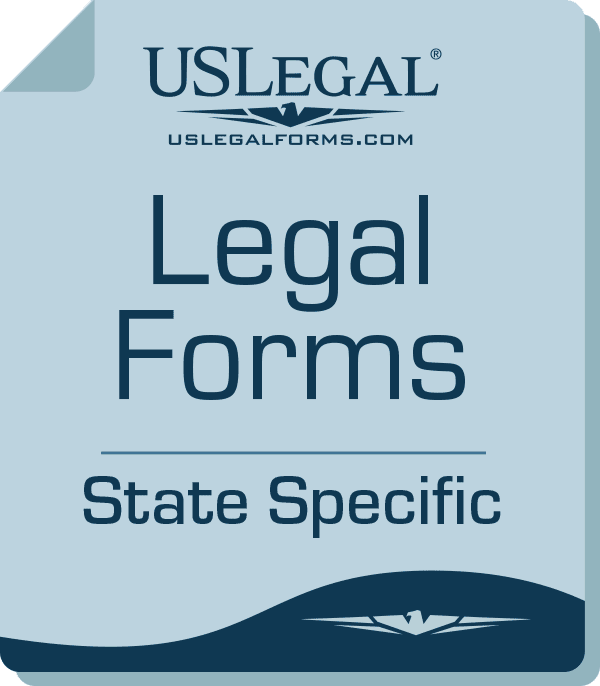 The Forms Professionals Trust! ™
Get an affidavit form and prepare your written statement for court proceedings and other legal matters. Pick the type of affidavit you need: Affidavit of Domicile, Forgery, Financial Responsibility, Identity, Amount Due on Account, Character, Lost Deed, Residency, Citizenship, Signature and Name or Age Affidavit, Death of Joint Tenant, Lost Note, Affidavit Verifying Claim, General or Heirship Affidavit.
Please complete the questionnaire below to download the form
We've found the form that fits your needs
You can download the form in a click. If it's not the form you were looking for, change your responses in the questionnaire so we can find another form for you.
Affidavit Description
General Affidavit (Multi-Purpose) is a sworn statement that can only be signed in the presence of a notary. A general affidavit can be used for both court and business because it's more flexible than other types of affidavits. Use it for divorce proceedings, proof of address, age, or ownership.
Heirship Affidavit is a document that's used when someone dies without leaving a will. According to the document, heirs and other relatives can receive the deceased's real estate.
Death of Joint Tenant is a form that a tenant should submit in case their joint tenant dies. A survivor tenant should attach a copy of the death certificate to the form.
Lost Note is a document used in case of losing a promissory note. A lender should include information about the amount, interest rate, repayment terms of the loan, and details about losing their note.
Affidavit of Domicile is a short document usually used in probate court to establish a deceased place of residence and distribute their property to heirs.
Affidavit of Forgery is a sworn statement that you can fill out to indicate that any document was signed with a forged signature.
Affidavit of Financial Responsibility is a statement or report showing your income and expenses, including debts and other assets. Usually, one of the spouses needs to submit this form to the court. It allows a court to figure out spousal support and child support.
Name Affidavit is a document that includes all the names that the person has used. This form is often used when the lender wants to be sure that the borrower will be bound by a loan or obligation anyway, even if they change their name.
Affidavit Verifying Claim is a statement by the affiliate in support of everything stated in the attached document. This form is used in legal proceedings as evidence.
Affidavit of Identity is a document that confirms the affiant's identity based on documents like a driver's license. Usually, this form is needed for ID replacement.
Affidavit of Amount Due on Account is a form commonly used by creditors to indicate the amount (debt) owed to another party.
Affidavit of Character is characteristics of a person and their behavior, which is given under oath. Often such a document is used in child custody cases.
Affidavit of Lost Deed is a request for a copy of a lost deed. The form includes the details of your deed and the statement that you can't find it. If you already have lost your deed and its copy, you should state that fact too.
Affidavit of Residency is a document that proves your place of residence in response to a request from a school, financial institution, court, or other organization for proof of residency.
Affidavit of Citizenship is a sworn statement that's used to confirm citizenship. Usually, immigration services require it to be filled out.
Signature and Name Affidavit is a legal document that's most often used by creditors for their safety. The lender uses this form to verify the authenticity of a borrower's name and signature.
Age Affidavit is a written sworn statement that proves an applicant's birth and age. Use this form for admission to a school or exemption from jury duty.
FAQ
What are affidavits used for?
An affidavit is a written sworn statement that equates to testimony under oath in court. Simply put, an affiant declares that facts that are true to the best of their knowledge. You can use an affidavit in personal and legal matters. Here are some of the forms you can find on US Legal Forms:
Death of Joint Tenant
Lost Note
Affidavit of Forgery
Affidavit of Financial Responsibility
Name Affidavit
Affidavit of Character
Affidavit of Lost Deed.
How do you make an affidavit?
The structure of any affidavit is almost the same. At the top, you should introduce yourself and include personal information such as name, address, and age. Then you need to list the facts, adding details that confirm them. Try to avoid value judgments and assumptions. Finally, you can sign the affidavit in the presence of witnesses and a notary.
Can you write an affidavit yourself?
If you want, you can create your affidavit from scratch. Just don't forget to notarize it before signing. However, because it's a legal document, you can run into problems concerning legal language. To avoid exhausting red-tape (bureaucracy), pick a ready-to-use form on the US Legal Forms website.
How long is an affidavit valid for?
It depends. According to the law, a notarized document as an affidavit doesn't have an expiration date. However, some types of documents can include their term from 60 days to a year. Therefore, consult your lawyer for this question.
What happens if you lie on an affidavit?
If it turns out that an affidavit contains a lie, an affiant can run into severe legal ramifications including imprisonment. In some cases, lying on an affidavit is punished in the same way as lying under oath.
What makes an affidavit valid?
First, only a voluntarily written affidavit can be considered valid. Typically, affidavits are signed in the presence of a notary who verifies the applicant's identity by checking his ID or driver's license. In some circumstances, you need two or more witnesses to sign your affidavit.
Can an affidavit be treated as evidence?
Usually, an affidavit is not used as evidence due to the fact that the affiant is often unavailable for cross-examination. But when there's supporting evidence, an affidavit is used to understand the state of affairs better.
Can anyone produce an affidavit?
The person who creates an affidavit is called an affiant or deponent. The deponent must be over 18 years old (except for in family proceedings) and be able to give a sworn statement. That is, the affiant must be sane and understand the content of the affidavit.
How To Complete
Affidavit

Questionnaire ?
1. Get started by filling out the affidavit questionnaire. The answers you provide will make finding the appropriate form easier.
2. Make sure to choose the correct state. Laws vary from state to state, so choosing the correct one is crucial.
3. Confirm that you have an active subscription (Basic/Premium), and the appropriate form will automatically be downloaded to your device.
4. Start filling out the form (name, age, place of residence, and other relevant data). This step is for verifying your identity, so make sure you use the most up-to-date information.
5. Add content that's true with the appropriate evidence and facts to justify it. The affidavit will include an area stating that what you've written is accurate and that you've added it under oath.
6. List the facts that are relevant to your case. Try to avoid value judgments, but include any details that seem helpful. If you are not sure about something, it's better not to write it down.
7. Execute your affidavit in the presence of a notary for it to be considered legally valid and binding. Keep in mind that some states also require witnesses to be present and sign.
Get More Forms that Fit Your Case
All forms provided by US Legal Forms, the nations leading legal forms publisher. When you need, don't accept anything less than the USlegal™ brand. "The Forms Professionals Trust ™